Significant savings and optimized variants were developed for a new measuring device in a product cost optimization
TARGUS and the customer team successfully completed a Product Cost Optimization (PCO) for a measuring device intended for the automotive industry. For this device, which is currently being launched, the projected production costs were significantly higher than the costs expected by the market.
Through a combination of many measures, like interdisciplinary workshops, design-for-manufacturing, total cost of ownership, and value analyses, all costs were scrutinized, and measures were defined to reduce them. Overall, savings of between 38% to 50% of serial costs were identified. The implementation of these measures is very successful and 50% of the potentials have already been achieved. This way the customer is offered the customary AVL DiTEST-quality at a very competitive price.
Essentially, cost reduction ideas were identified along four work streams.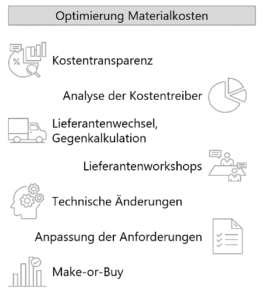 1. Technical and commercial levers were identified in interdisciplinary workshops. These primarily address material costs, both at the component level, for sub-assemblies and for the entire device. Both internal expertise and supplier knowledge were utilized. Besides a significantly better understanding of the cost drivers, informed changes to both the requirements and the technical solution could be derived, in order to reduce the material and manufacturing costs.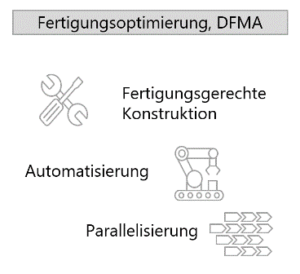 2. The manufacturing costs were analyzed in addition to the material costs. One main lever was found to be the parallelization of tests and calibration, besides several specific measures. The actual production times were examined in detail in design-for-manufacturing workshops, using video analysis and other methods. Specific technical changes will further reduce the manufacturing time by about one third.

3. In the third work stream a model was created to make the total cost of ownership (life cycle costs) transparent for the end customer in the relevant market segments. Two goals were achieved:
Optimized configuration and argumentation for a suitable sales strategy per market segment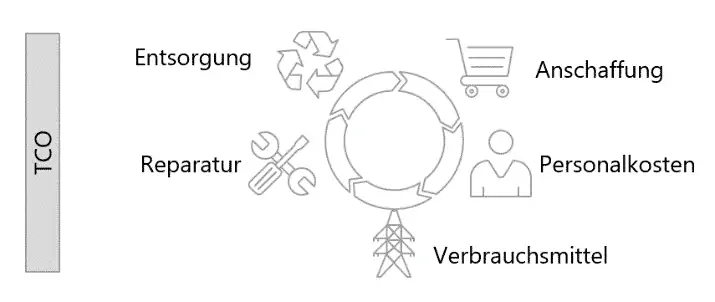 4. The analysis of the market and requirements was carried out in a value analysis. First, the features and their costs were analyzed in detail. This was enriched by the willingness of the various customer groups to pay for each feature. By comparing costs and willingness to pay, inexpensive and expensive features were identified and used to question the requirements, identify cost drivers, and define changes.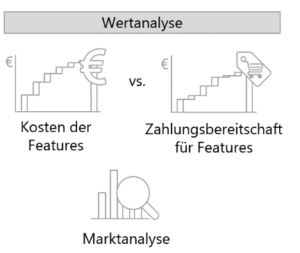 In this analysis, it also became clear that different customer groups or market segments may have significantly different requirements. By taking into account the respective market sizes and internal complexity costs, the optimal number of variants and their features was derived.