The current situation represents an immense task for all companies. Challenge yourself and your team with the Quick Scan from TARGUS. Check whether you have addressed all major mitigation categories to emerge stronger than the competition.
The questionnaire can be done anonymously and is accessible via this link.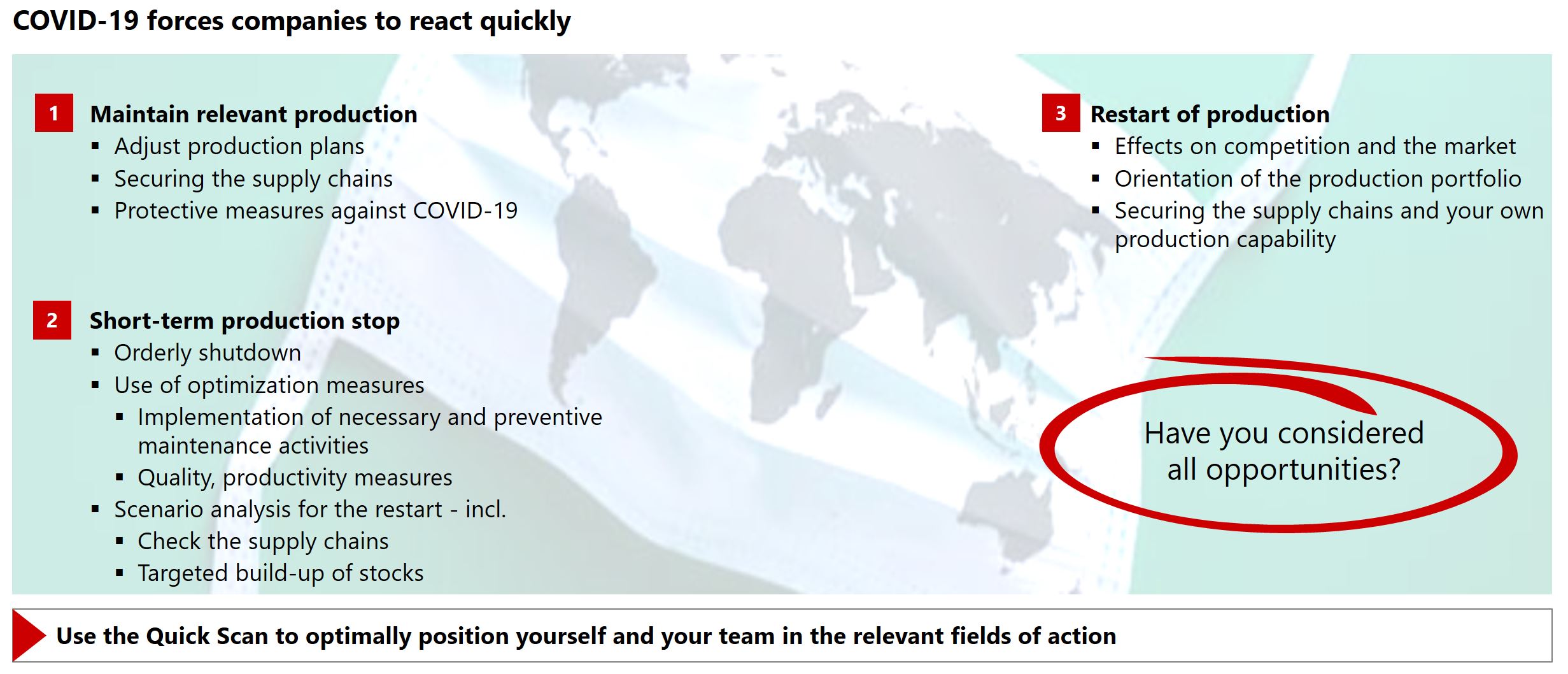 The Quick-Scan consists of five categories. They support you in identifying the mitigation areas you still haven't addressed sufficiently. In addition to external fields such as market and competition also internal challenges are assessed.
The questionnaire can be utilized as a self-check, to capture different perspectives within your team, or as a basis for discussion within your management team. The internal- and external perspectives are highlighted which opens up possibilities for improvement and optimization.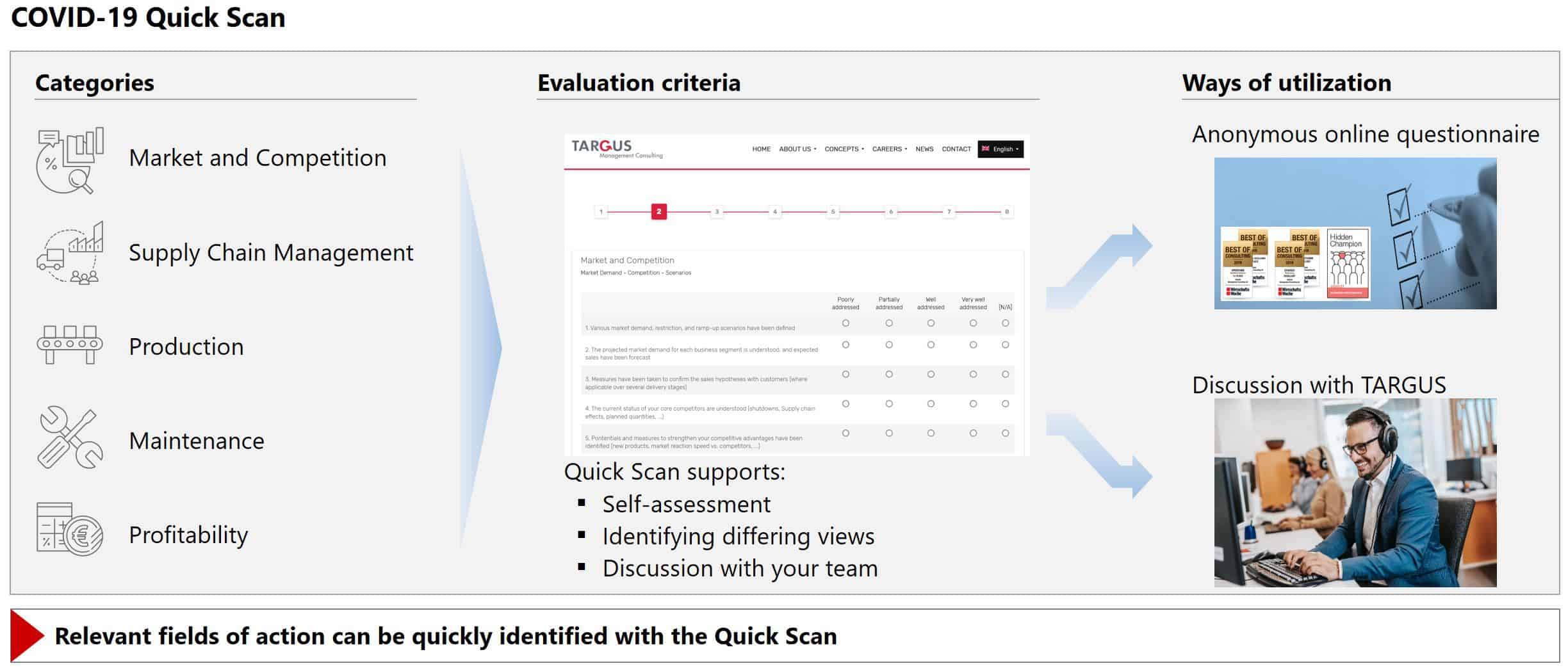 The anonymous COVID-19 Quick Scan offers a reliable tool to assess your crisis management preparedness for the whole company and management team.
The COVID-19 Quick Scan is accessible online.
You can contact us via Email or through our contact page.