The TARGUS-Roadmap guides you towards the digital change
Digitization, Industry 4.0, intelligent factories – there is no place to hide from these buzzwords. But what does Industry 4.0 mean for your company? Where do you have to pave the way to remain competitive in the future? The TARGUS maturity level model allows you to analyze the status of your company and to define the digitization requirements at the interfaces to customers, products and suppliers.
Building the foundation for the competition of tomorrow
What does your intelligent factory have to look like and need to operate within a digitalized network to be successful – now and in the future?
Beyond that, what needs to change throughout your company, in customer relations and at suppliers?
How are your products changing?
These are key questions to develop company specific scenarios, which include your current starting position.
The TARGUS maturity model ‒ trailblazer for the digitalization process
TARGUS has developed a special method to support companies on their way to smart production. Basis is the four-dimensional TARGUS maturity model
Resources: digital capabilities, communication structure
Information systems: information processing, integration
Organizational structure: internal organization, external collaboration
Culture: social collaboration, willingness to change
The model allows for assessing the company's maturity and at the same time defines deviations to the necessary or desired digitalization state.
Result: the company-specific smart factory
Together with the customer's project members the TARGUS experts use the maturity model to determine how the smart factory should be designed in detail. The method is divided into five phases
Determination of the present degree of maturity
Development of a digitization strategy
Development and rating of Industry 4.0 'Use Cases'
Derivation of the roadmap Industry 4.0
Determination of the implementation plan
The 'Use Cases' describe a process or a sequence of digital processes and can affect different areas within the company. The relevant use cases with the highest economic potentials are chosen and detailed in the Industry 4.0 roadmap.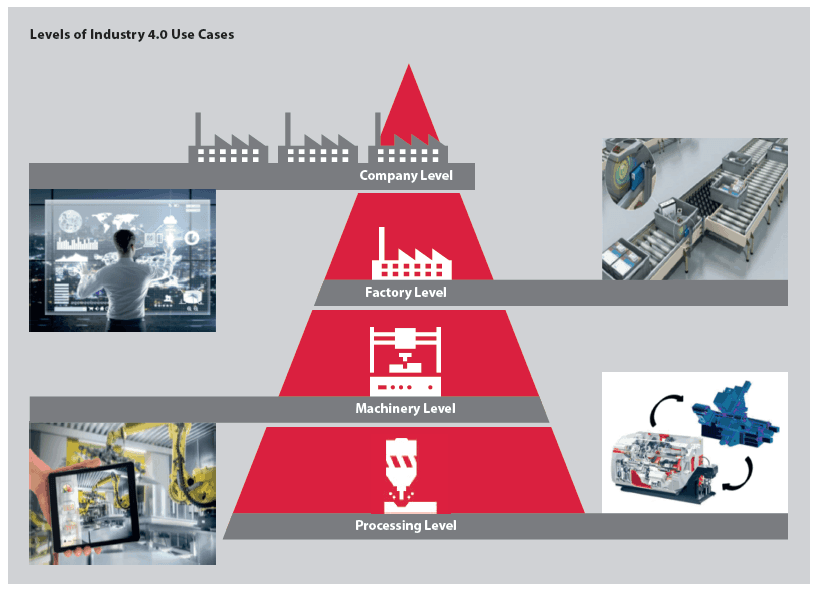 Different levels of Industry 4.0 'Use Cases'
Industry 4.0 'Use Cases' for the company-specific roadmap
Every 'Use Case' defines specific digital requirements (degree of maturity in the four dimensions). In comparison to the present maturity and according to the chosen 'Use Case' the implementation effort can be determined in detail. The essential degree of maturity of each 'Use Case' is used to define the Industry 4.0 roadmap and the implementation measures after assessing their cost-benefit relationships.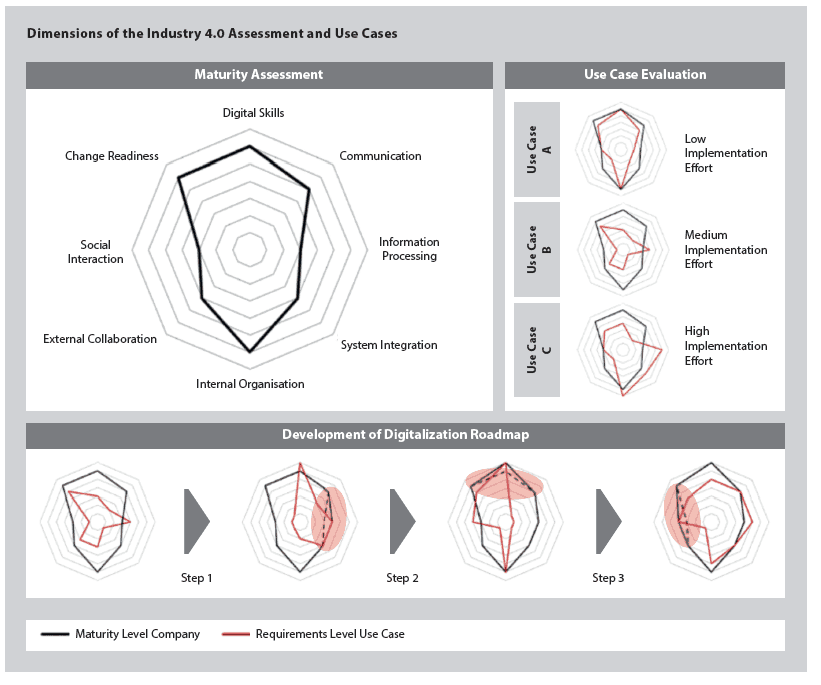 Development of the company specific Industry 4.0 Roadmap
Managing change with TARGUS
As known from other large-scale change management projects the successful implementation of the roadmap depends on
excellent project preparation,
high detail level of planning,
transparent and stringent implementation.
The TARGUS consultants have extensive experience in planning and implementing tailored change projects. We support you in setting the course towards Industry 4.0 and Smart Production. Just contact us.
Contact details: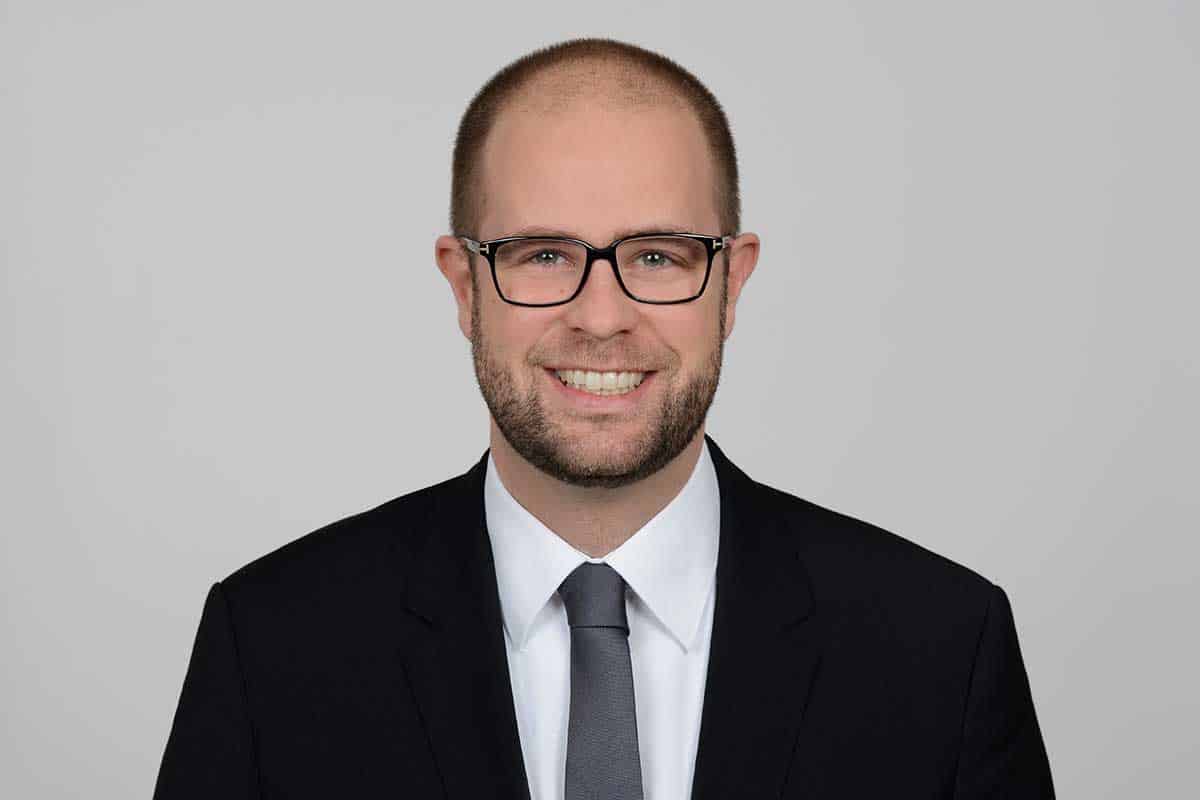 Dr. Florian Geiger
e-mail: florian.geiger@targusmc.de